Classes for Complete Beginners in Latin & Ballroom Dance
Class for Couples
This beginners class is for couples with no previous experience. It'll be an easy to follow, fun class which takes you from the beginning, through each of the Latin and Ballroom dances in turn.
New intake: Thursday 2 March 2023
Time: 6.30pm to 7.20pm
Location: St Mary's Hall, Talbot Street, Canton, Cardiff CF11 9BX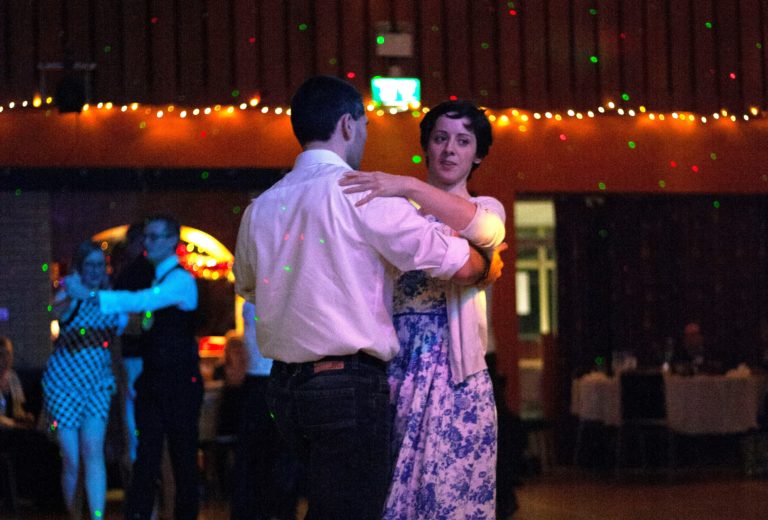 Class for Individuals
This class is designed specifically for individual dancers who are coming without a partner. Last chance to book!
New intake: Wednesday 1 March 2023
Time: 8.30pm to 9.20pm
Location: St Philip Evans Church Hall, Llanedeyrn Drive, Cardiff CF23 9UL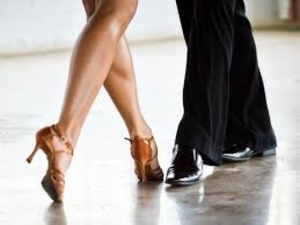 Beginners classes explained
Our beginners courses are suitable for complete beginners with no previous dance experience.
Over a course of 6 or 7 weeks, we will introduce you to three different dances (for example, cha cha cha, merengue and foxtrot).
At the end of the course, you will be able to dance a simple routine in three dances with a partner, to music.
The course is progressive: each week, you will recap what was taught the previous week as well as learning something new.
After the first course, we normally continue with another course at the same time and place. At this point we will accept new people into the class (new intake). We will introduce you to three more dances (for example, tango, jive and salsa). That way we will introduce each of the latin and ballroom dances in a way that is new for everyone regardless of whether you have completed any of the previous courses.
We are very experienced in teaching all of the following dances: cha cha cha, rumba, samba, jive and paso doble (the Latin dances), waltz, foxtrot, tango, quickstep and Viennese waltz (the Ballroom dances); merengue, salsa, lindy hop (Alternative Latin). We also occasionally throw in some Charleston, American smooth, disco and more!
CONTINUE THROUGH THE LEVELS
If you continue through all of the beginners courses, you will progress through the levels as we introduce you to each dance in turn.
By the end of all the beginner courses you will have been dancing for a year and you will be a confident social dancer, able to dance socially with a partner in ten different Latin, Ballroom and Alternative Latin dances. 
We have separate classes for couples and individuals. 
Couples classes are for two people who will be dancing together.
We don't mind what relationship you have (mum and daughter, same sex couples, two friends dancing together, everyone is welcome!) but one of you will be dancing leaders steps, and the other will be dancing followers steps.  You will be dancing in hold with your partner – we will not change partners during the class.
Individuals classes are for those without a dance partner. All routines are taught solo to start with, then you will partner up with others from the class to dance together. We will change partners so that everyone gets to dance with a partner.
£10 per person per class (drop-in price for single class)
£8 per person per class (reduced price if you pay up front for full month / full course)