Complete Beginners classes in Latin & Ballroom
Next Couples Class!
We are starting a brand new beginners class for couples with no previous experience. It'll be an easy to follow, fun class which takes you from the beginning, through each of the Latin and Ballroom dances in turn.
Start date: Tuesday 13 September 2022
Time: 8.45pm to 9.30pm
Location: Pontprennau Community Church, Heol Pontprennau, Cardiff CF23 8LL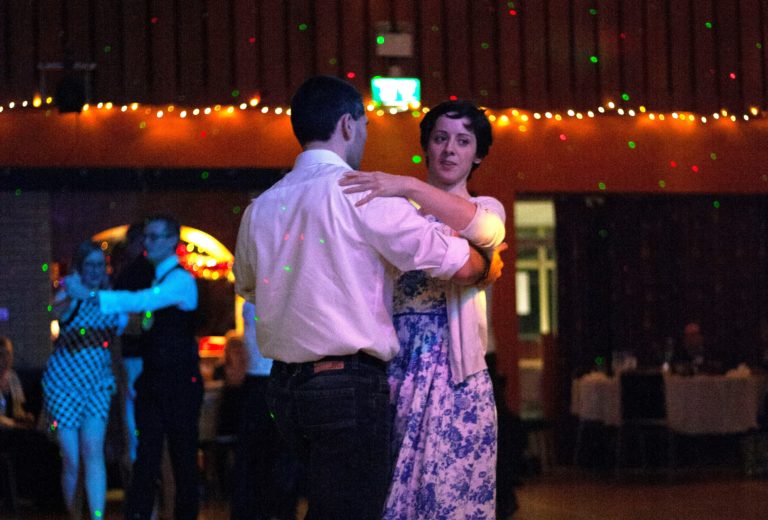 Calling all individuals!
This class is designed specifically for individual dancers who are coming without a partner. Now available to book!
Start date: Wednesday 5 October 2022
Time: 8.30pm to 9.20pm
Location: St Philip Evans Church Hall, Llanedeyrn Drive, Cardiff CF23 9UL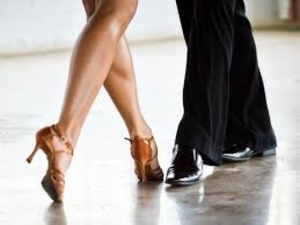 Beginners classes explained
COMPLETE BEGINNERS (TERM 1)
Our beginners courses are suitable for complete beginners with no previous dance experience.
At the end of a 6 or 7 week course, you will have a basic social routine in three dances which you will be able to dance with a partner, to music.
The course is progressive: each week, you will revise what was taught the previous week as well as learning something new.
We often continue with this course for a further 6 or 7 weeks, to make it up to a 12 to 14 week term, and introduce at least one new dance.
To join this class, ideally you need to have completed 6-12 weeks of complete beginner's classes in Ballroom and Latin dance.
Over the course of 12 weeks you will learn two new dances and revise your knowledge of the routines in the four dances from level 1.
By the end of this course you will be able to dance basic routines in six dances, and you will be familiar with some more tricky rhythms.
To join this class, ideally you need 6 months' experience in Ballroom and Latin dancing.
Over twelve weeks you will learn new dances and continue to build on your routines from the previous levels.
By the end of this course you will have been dancing for a year and you will be a confident social dancer, able to dance socially with a partner in eight different Latin & Ballroom dances. 
We teach all classes with limited numbers based on the venue capacity, so we can ensure the safety and comfort of our participants. Booking in advance is essential.
In addition, due to recent social distancing requirements, we now have separate classes for couples and individuals.
Couples classes are for two people who will be dancing together.
We don't mind what relationship you have (mum and daughter, same sex couples, two friends dancing together, everyone is welcome!) but one of you will be dancing leaders steps, and the other will be dancing followers steps. You will be dancing in hold with your partner – we will not change partners during the class.
Individuals classes are for those without a dance partner. All routines are taught solo to start with, then you may partner up with others from the class to dance together. We will change partners so you can make friends and get to know each other!
If you are not feeling confident about dancing with a partner, that's fine – it's your choice.
£8 per person per class (up-front rate)
£10 per person per class (trial class rate)
We usually take bookings for 6 to 8 weeks in advance.